Inspire patients with brilliant pictures!
FotoFinder Aesthetics is a division of systems for practices that demand high-quality, professional, yet easy to use photography solutions for consultation, documentation, and presentation. Brilliant Before and After Photos of Face and Body Treatments are a must have for every sucessful aesthetic practice.
FotoFinder's Guided Photography onscreen templates make it easy for your staff to capture outstanding photos every time. Let FotoFinder determine the best camera settings and lighting, to receive consistent, repeatable images even when taken by inexperienced users. Every photo is automatically labeled and stored in a patient database for effortless retrieval. The Universe iPad App, provides image access at your fingertips in any consultation room. All FotoFinder Aesthetics systems integrate smoothly into the workflow of any dermatology office, plastic surgery clinic, vein center or medical spa.
Contact us
Click here for more Information
or
Call now 888-501-0805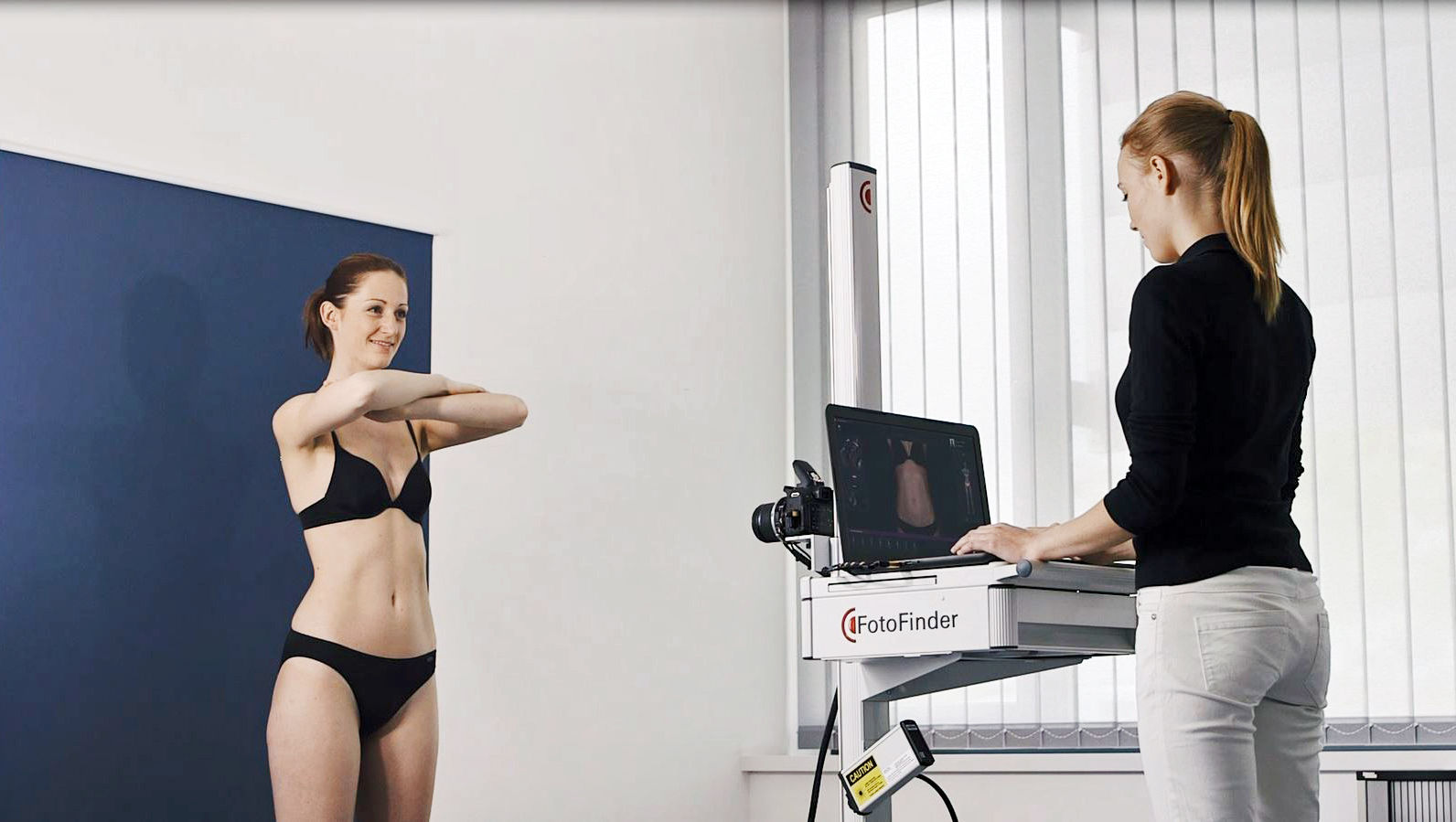 FotoFinder aesthetics bodystation
Our best seller when it comes to consistent treatment photography! A truly mobile photo system that fits your needs.
FotoFinder aesthetics face
Inspire patients with customized treatment plans and show the difference with reproducible images of face and neck!
FotoFinder aesthetics ATBM
The automated camera lift revolutionizes aesthetic photo documentation of facial, body or vein treatments. Capture brilliant images in seconds and create impressive reports for your clients!
more about aesthetics ATBM
FotoFinder aesthetics studio lighting
Let us help you designing your own professional photo room with FotoFinder aesthetics studio lighting!